Shore Pulmonary specializes in comprehensive diagnoses and treatments for pulmonary conditions and sleep disorders, including, but not limited to asthma, COPD, bronchiectasis, lung malignancies, interstitial lung disease, sarcoidosis, pulmonary fibrosis, autoimmune lung disease, low oxygen levels, respiratory failure, pleural diseases, narcolepsy, obstructive & central sleep apnea. Thank you for allowing us to meet your healthcare needs.

Our expert doctors and medical staff use their knowledge, training, and experience to assess your needs and provide proper treatment.
Take advantage of the online services offered by our practice with assurance that all of your information is encrypted and stored securely. Access downloadable patient forms and educational resources.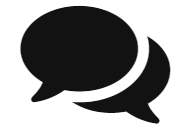 Our helpful staff is happy to answer questions you may have or schedule a consultation.